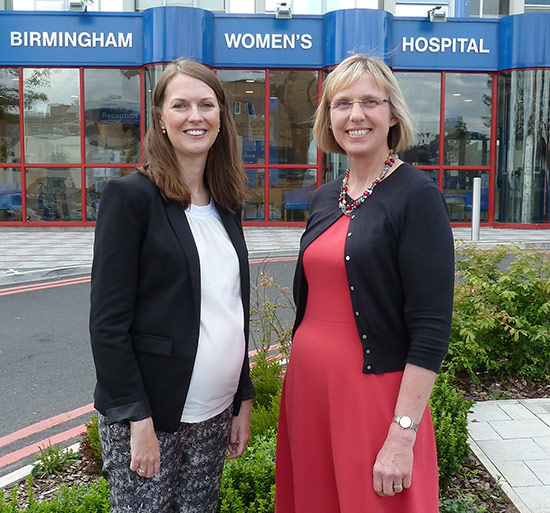 Birmingham Women's NHS Foundation Trust (BWH) and Birmingham Children's Hospital NHS Foundation Trust (BCH) have taken an important step forward in their joint commitment to women's and children's healthcare, with the appointment of Sarah-Jane Marsh as BWH Chief Executive.
Sarah-Jane, currently Chief Executive of BCH will start at BWH on 1 of July 2015 and continue as Chief Executive of BCH in a dual role across both organisations.
As part of Sarah-Jane's appointment, a senior team from the BCH will support BWH on a short-term basis to further develop its strategy, building on the work the hospitals have been doing together on a joint hospital option.
BWH Chairman, Elisabeth Buggins, said:
"We are pleased that Sarah-Jane will be joining Birmingham Women's Hospital. Both Trusts have a shared vision. Sarah-Jane has been appointed for her strong track record in successfully leading a world-renowned specialist hospital, her passion for families, her promise to protect and build on the strengths of the Women's Hospital; and her commitment to safeguarding the future of combined women's and children's services locally, nationally and internationally."
Sarah-Jane said:
"I am truly privileged and delighted to be appointed as Chief Executive of Birmingham Women's Hospital. The hospital is such a special and important institution that has touched the lives of so many women, children and families in Birmingham, and I am totally committed to protecting its services for many more generations to come.
"The Women's Hospital has reached a critical juncture where the decisions made over the next few months will significantly impact its future, so it's important that we get this right. A team from the children's hospital will bring their expertise to help pull together the strategic analysis the Women's Board needs to make the best decisions, whether the outcome is a joint hospital or not. It's a very exciting time and I can't wait to get stuck in."